Steve McKee – Residential Design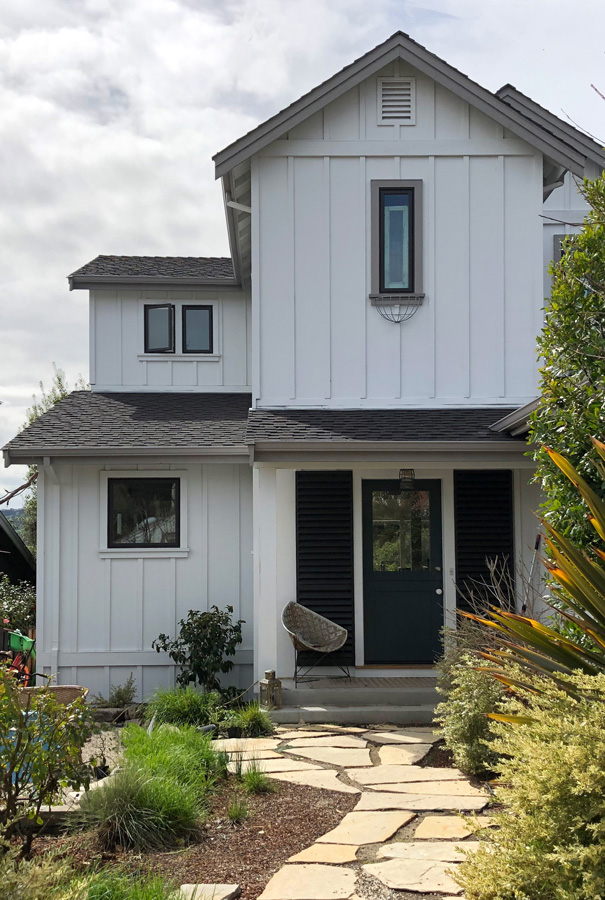 I'm Steve McKee, an architect in Benicia, California. I specialize in residential design. While many architects avoid home design, I embrace it, from the smallest addition to the largest custom home. It's a very satisfying challenge to design the best possible home under new circumstances each time.
We live in architecturally interesting times. Eclecticism reigns and allows a wide range of possibilities for personal expression. I love variety and am glad to let my clients' wishes set the tone for the home. I'm happy to not have a set look for projects I've designed. Maximum livability is usually the focus. I've worked on enough projects over the years that my ego doesn't need to have its way. Still, I like to make sure certain things happen in a design.
Your new space should enrich your lifestyle and do everything possible to add value to your life. It should feel just right by being open and roomy in all the right places; cozy in others. I like house additions that look and feel like they were always supposed to be there.
I am the rare architect who does his own structural engineering. The value of this is great. My understanding of the big picture informs many design decisions and streamlines the process and avoids the need to hire another design professional to get the plans finished.
Over the years I've worked out a highly collaborative process in which my clients get to participate in the key decisions about how we lay out their house. It's a multi-step process in which we build the design together in a process that is sometimes methodical and other times fun and full of brainstorming. I never want to be in a position where I've made major design decisions without…  –>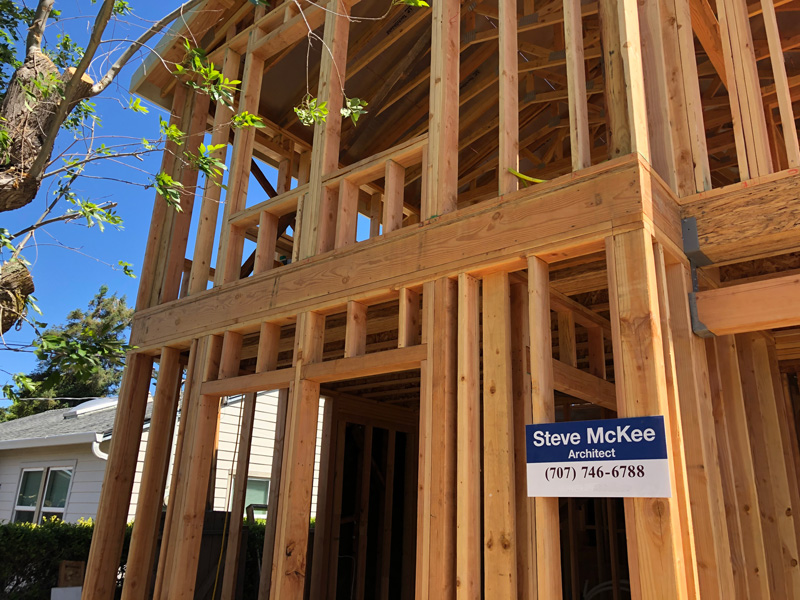 Contact me by phone or email and we'll briefly discuss your project and see if we should take the next step together. We can set up a time for a meeting at your home or project site so we get to meet each other and go over your project in more detail. Option A – One Fee For Your Project – After meeting you and seeing the project site, I get a feel for the scope of design work… –>
Also known as "in-law units and highly livable small houses.  In an effort to create more affordable housing, the state of California has recently passed a law requiring local governments to remove certain zoning impediments that made it difficult to add ADUs to properties and are now encouraging them instead… –>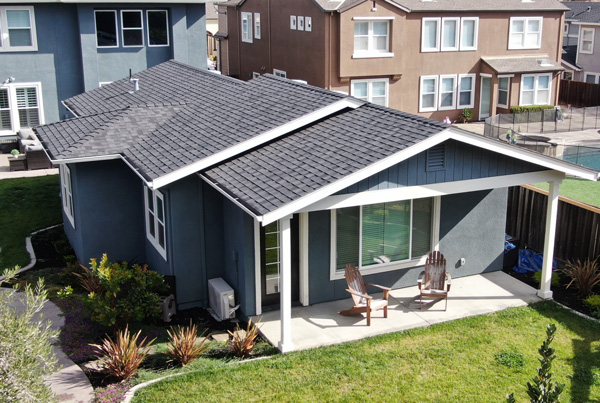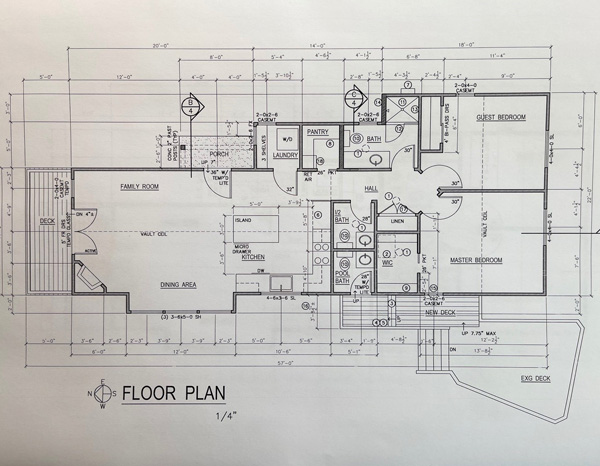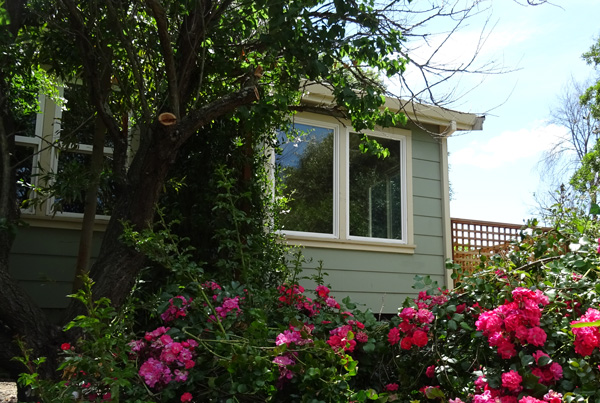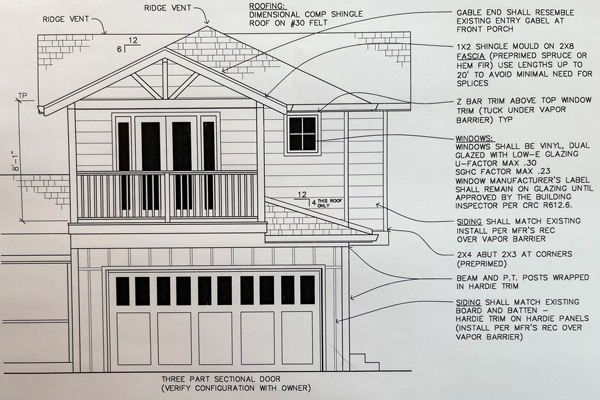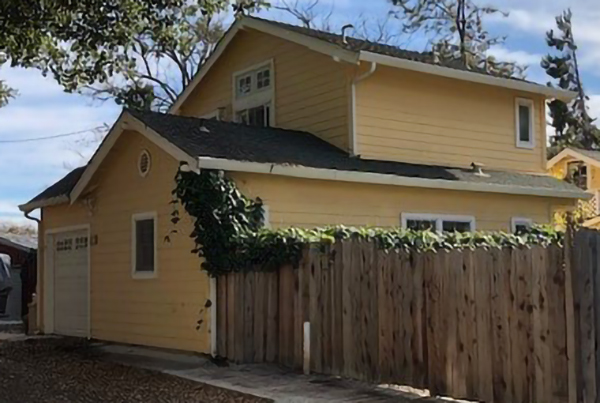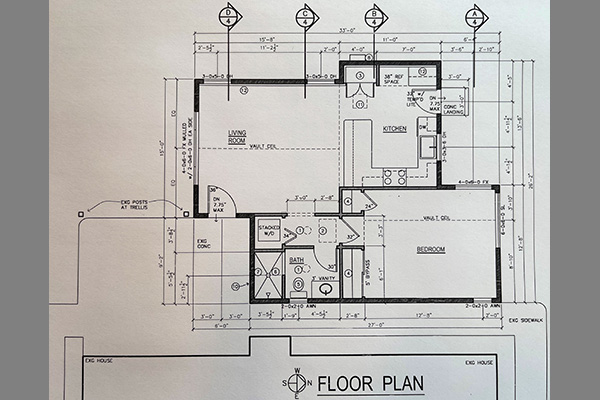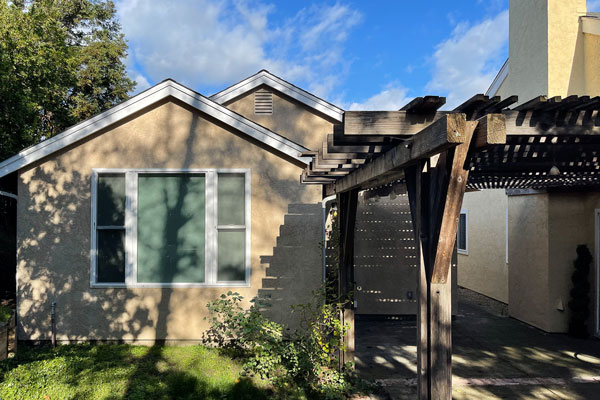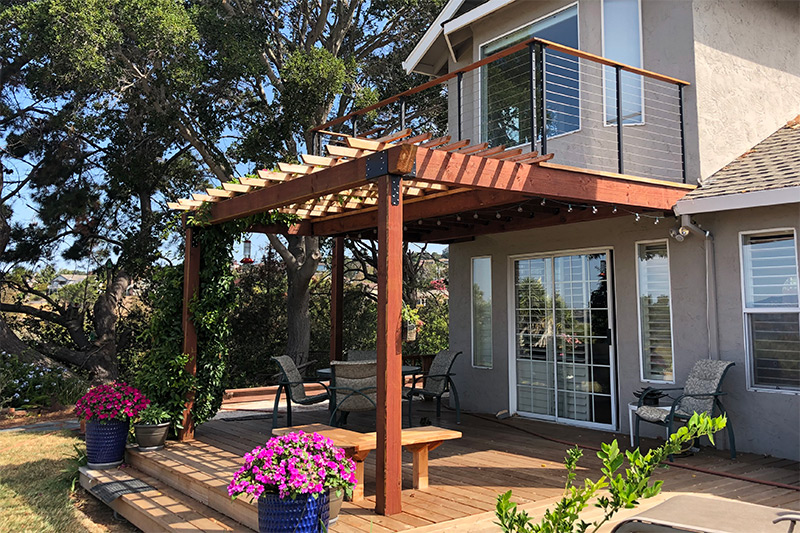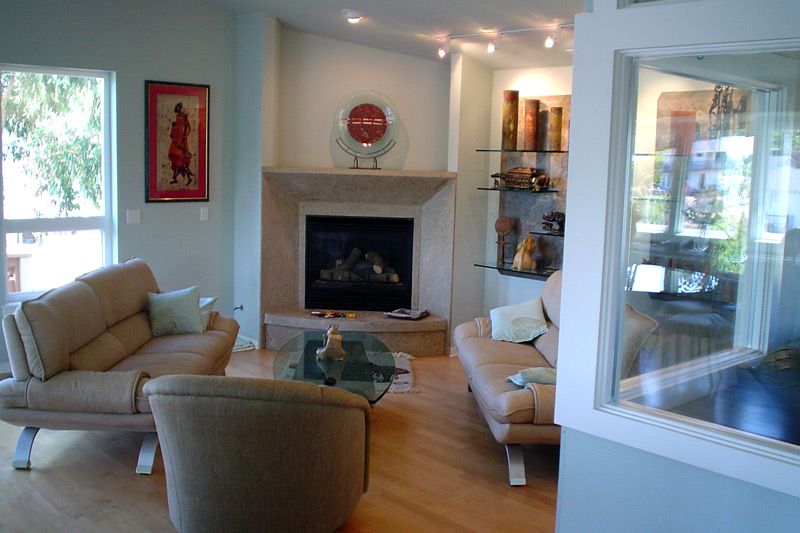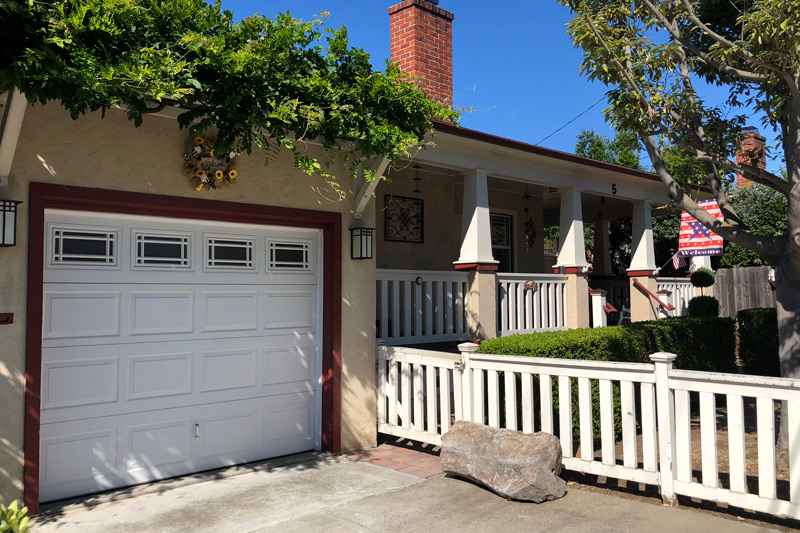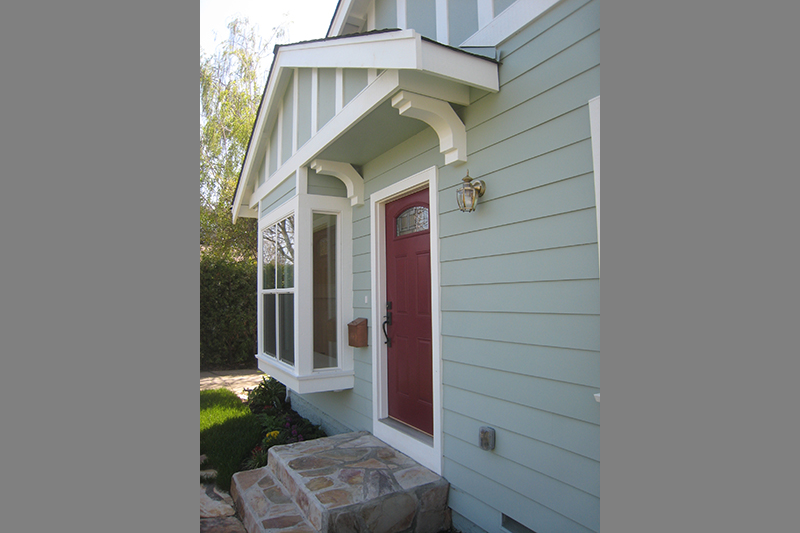 I'm happy to take on small projects such as bathroom additions, front porch makeovers, removing an interior wall to create an open floor plan, or even just a one hour consultation to talk about anything. No job too small!
Sometimes I'm hired just to get some design ideas started, without committing to a full set of drawings. This is fine with me.
The House on West K Street
What my first house did for me…
In 1989 My wife Melody and I moved to Benicia because we liked the feel of the town and because the large variety of older houses meant we could buy a crummy house and then fix it up into anything we wanted.
After years of being a renter, I would finally get to have a place of my own where I could indulge an irresistible urge to build. This is exactly what we did, performing almost all construction chores on our own.
We turned that charmless one story house into a snappy two story that was ready for the family life that followed, complete with covered porch, a good view from the new upstairs master bedroom, and an honest-to-goodness "secret room" behind a hidden panel. We moved the kitchen so it was part of the newly open floor plan. We then raised two kids during our twenty-nine years in that house.
I experienced what my clients live through. Not just the extreme inconvenience of it all, but sweating the money, agonizing over major (and minor) design decisions, and the joy of seeing it all come together.
Along the way I learned to think like a builder. My Senco finish nail gun and compound miter saw became my favorite tools. Good buildable framing solutions made their way into my drawings for clients. My complete devotion to transforming that house completed my education as an architect.
In 2018 we moved to a new house. Thankfully I had bought and personally remodeled several dilapidated houses in the '90's that I hung onto as rental houses to be sold in the event that I could build a custom house for myself someday. In 2010 I acquired a vacant lot a few blocks away on West 6th Street, made more affordable by the "great recession", and then took much time design a custom house , which, of course, had its own saga of second guessing decisions and sweating the money. Lessons learned over the years made their way into design decision about the new house. There is much more about this in my blog.
The last day June 2018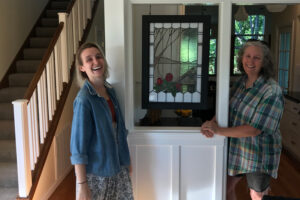 1989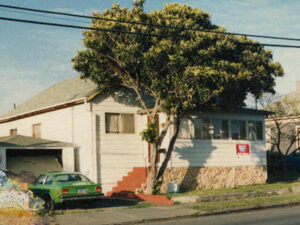 1990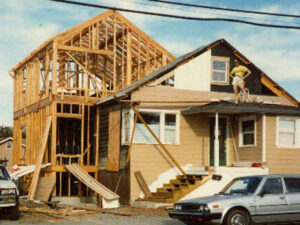 2014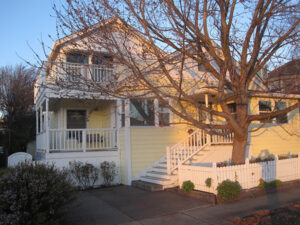 More 975 West K Street Photos